With vast experience in Residential & Commercial Property transactions, we offer a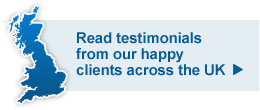 comprehensive service dealing with the legal aspects of buying, selling, leasing or sub-letting shops, offices, industrial & commercial properties as well as all types of residential property.
We also specialise in Wills and Probate matters, as well as Lasting Powers of Attorney and Court of Protection applications.
Whether you are planning on moving house or you are simply looking to protect your family's long-term financial security, throughout your life there could be many times when you'll require professional legal guidance and support, and therefore need the services of a local solicitor you can rely on.
Kormornicks have an established and trusted name within the Whitefield, Bury, Radcliffe, Sunnybank and Prestwich areas for delivering expert legal advice across a wide range of private client legal services.
Our range of legal services covers: residential conveyancing, residential lease and tenancy agreements, lasting powers of attorney, wills and probate and equity release.
We can help to guide and protect you through some of the most important decisions you may ever make. We have extensive experience in these legal areas and we are more than happy to discuss your needs and to support you on the legal front.
Why not phone to discuss your situation with one of our solicitors – for a FREE chat without obligation please call or contact us via our online enquiry form and one of our senior solicitors will be pleased to discuss your requirements.